Some evenings don't go pleasant; they are a start to worry. Just like every day, some of us were wrapping up our work, many were traveling, a few were taking a nap, and some were busy elsewhere, while there were people hooked to their TV sets, coming across news related to the wandering virus- Coronavirus. Who took it seriously? Doubtful that anyone did. Just like other news, until it affects us, we don't really care, we did the same. We continued switching channels to seek entertainment when a tragic situation was looking to stay at a place- our lives.
Breathing difficulty, loss of taste, fever, cough, weakness- sounds familiar, right?
We felt it was just another flu that would go away within a week, but it was much more than that- going to last long and have severe aftereffects.
Was the situation not serious enough that just a few cases in our country and we were ordered to stay within four walls for 21 days?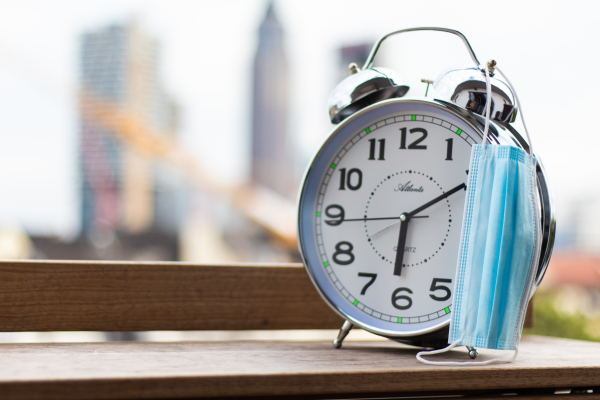 The extended lockdown was a wake-up call for every one of us! Every minute and every day was getting tough as people within our homes and our societies were getting infected and struggling to survive- physically and mentally. Many guidelines, continuous news updates, and awareness announcements created chaos and a tense situation around us. It could be managed, but most of us were not able to understand the gravity of the situation, neglected the health-related precautionary measures, or didn't know the way to cope with the happenings around us.
We lost our loved ones. So unfortunate that we couldn't even meet them in their last moments or perform their last rites. Nothing much, but somewhere we let the circumstances fall upon us, because of which lives were never the same again. How did we become so ignorant about our health? Know what? The answer to the question lies within us; if we don't find it at the right time, we may face the haunting echoes of our past.
Let's go back in time to when our government thought about the then-ongoing consequences, felt to instill rays of hope into people's lives, and came up with some insightful campaigns.
Although we somewhat neglected our health, there were ones who always worked prioritizing our health and safety. Amidst the turmoil, something had to be our guiding light, and what better than a gesture of gratitude? 'Thali banging' was a tribute from us to our health and frontline workers, thanking them for relentlessly playing the role of life-savers throughout the phase. But that was not the time to gather and celebrate yet we didn't hold back from celebrating. Quite a sign of carelessness, wasn't it? Due to this, things got disturbed. The virus spread, and spread, without stopping. It forced us to question our whole self yet hold on to anything and everything that gives us hope and belief to persevere. The 'Lighting Diya' initiative was a way to dispel darkness from our lives and showcase unity even with social distancing.
Soon, it became obvious that the virus crossed every limitation when it came to caste, status, religion, country, or borders of the human mind. Could we imagine living with the long-term consequences of COVID-19? No one would want this kind of life. Campaigns were a medium to instill positivity in our minds but not enough to fight our inner battles as well as the battle with Corona. Since our country couldn't afford to ignore the reality of the COVID-19 pandemic,vaccination was the option to effectively reduce the infection. It was a 'One solution yet many doubts' scenario. Efforts through sloganeering like 'Har Ghar Dastak' and 'Sabka Saath, Sabka Vikas, Sabka Vishwas, Sabka Prayaas' were made that build our trust in the vaccination drive. It created awareness and herd immunity giving a boost to our fighting spirit against Corona waves.
With a fighting spirit and seeing the positive outcomes, we have started believing that this horrifying time will never come again and are compromising our health. So, if that's the case... we must ask ourselves, are we willing to risk putting our lives at stake?
Just think once!
What if the world witnesses another pandemic, more devastating than ever before?